STATUS AS OF 2023-06-10
CURRENTLY NO UNITS AVAILABLE FOR SALE OR LEASE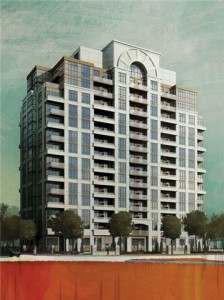 ARTHOUSE CONDOMINIUM  by Flato –        Occupied in the Fall/2017
Welcome to The Arthouse Condominium in Markham

.  This is where art lovers live. Located just north of 16th Ave and Markham Rd. in Markham,  The ArtHouse is home to artist-inspired amenities including an artist's studio, a digital arts centre and a culinary arts room. This is where you can hone your skills, or appreciate the skills of others. And there's always someone at the 24-hour concierge to show your creations to. This is where you can find your inspiration. So let the creativity flow.
Call today for more information –  416-882-2056.