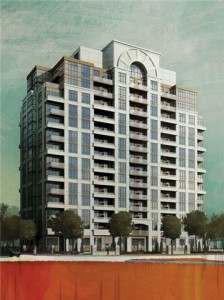 ARTHOUSE CONDOMINIUM  by Flato –        Occupany Fall/2017
Welcome to The Arthouse Condominium in Markham

.  This is where art lovers live. Located just north of 16th Ave and Markham Rd. in Markham,  The ArtHouse is home to artist-inspired amenities including an artist's studio, a digital arts centre and a culinary arts room. This is where you can hone your skills, or appreciate the skills of others. And there's always someone at the 24-hour concierge to show your creations to. This is where you can find your inspiration. So let the creativity flow.
STATUS –  Fully occupied and available for sale and/or lease.
1 bedroom units  (some with a den) for sale from $308.8 to $328.8K                                               1 and 2 bedroom units for lease for $1390 – $1600 per month
Call today for more information –  416-882-2056.